During the past couple of days I've seen lots of movies, from various genres and decades, some very good, some not quite so, but I haven't really felt inspired to write a long post about any of them. Plus I think being on holiday makes me extra lazy. And the excitement about our approaching Paris trip makes it difficult to concentrate on anything! But here are the movies, in short this time.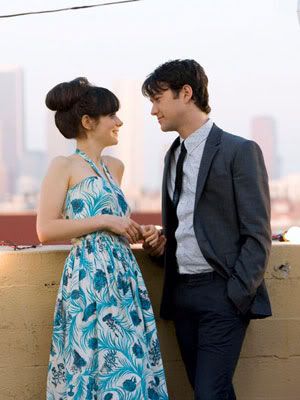 (500) Days of Summer (2009)

directed by Marc Webb / starring Joseph Gordon-Levitt, Zooey Deschannel
I will probably write a longer post about this some time, because its really a wonderful film, one of the best and most original of its genre. Gordon-Levitt is dreamy, first-class eye candy. And Deschannel fits very well on the role of the quirky girl, who doesn't believe in falling in love. I like how we know from the beginning that we don't get a happy ending for the two. I like Chloe Moretz as the know-all little sister. I like the little oddities, like the random, wonderfully cliched dancing sequence and the scene diveded in expectations and reality. A great movie about love that's not like in the movies.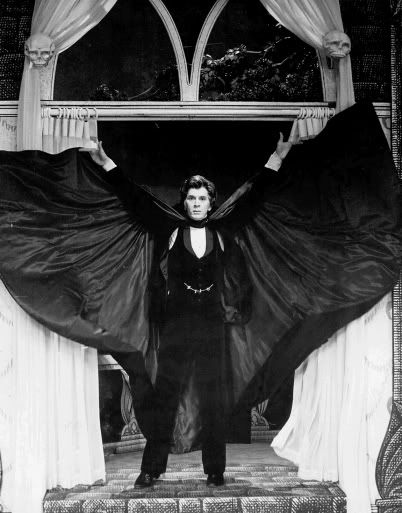 Dracula (1979)

directed by John Badham / starring Frank Langella, Kate Nelligan, Laurence Oliver

This one waited for watching for a long, long time, recorded on my DTA, and now I finally found the will to sit down and press play. And well, I liked Frank Langella, but at some point I just lost interest and started doing something else while the film played on the background. Once in a while I glanced at the screen and people were turning into vampires and being stabbed into heart with sticks and I didn't feel like I was missing much. But atleast the creatures didn't sparkle.
The Gold Rush (1925)

directed by Charles Chaplin / starring Charles Chaplin, Mack Swain, Georgia Hale
This film would deserve a post of its own, too. This was true old school Chaplin again, quite similar to
City Lights
, and yeah, I liked it almost as much. (I think
City Lights
is untoppable. It was my first Chaplin full-length feature, and it probably will always be the best one in my book.)
The Gold Rush
includes some of the most iconic Chaplin moments - the house swinging at the edge of the ravine and of course
the bread roll dance
. Which is just awesome! God I just love this man. Next...
The Great Dictator
. Then
The Kid
, and then I've watched all the classic. Gee!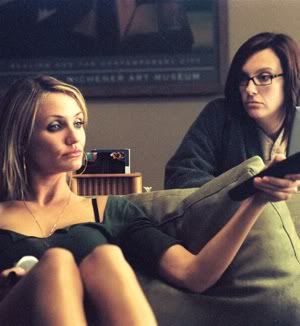 In Her Shoes (2005)

directed by Curtis Hanson / starring Cameron Diaz, Toni Collette, Shirley MacLaine

A tale of two sisters who have nothing in common except for the shoe size. Both sisters annoyed me at times, in their own ways. Shirley MacLaine was the best thing in the film. I still recognized her, although it's been quite a while since The Apartment! Not a great movie, but couldn't say I wasted the hours I spent watching it.
To Kill a Mockingbird (1962)

directed by Robert Mulligan / starring Gregory Peck, Frank Overton, Brock Peters
Again, a relic from the very bottom of my DTA's memory. A black and white classic based on a novel, discussing racial issues doesn't really sound like a lot of fun. And sure, it wasn't a lot of fun, but a very good film anyway, and not even very deadly to watch. Gregory Peck's Atticus has to be the coolest movie dad ever, no questions asked. A deep, interesting film with a lot to say, definitely a classic for a reason. Next stop, the novel. If only...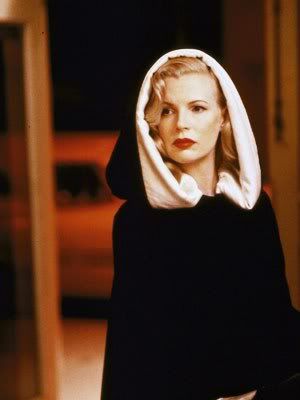 L.A. Confidential (1997)

directed by Curtis Hanson / starring Kevin Spacey, Russell Crowe, Kim Basinger, Guy Pearce

A very highly ranked film about crime and punnishment that doesn't always occur. Guy Pearce was great, and Kevin Spacey and that actor whose name I just can't remember (even though I talked about him just a few posts ago, anyway, the farmer from Babe) too. It wasn't torture to watch this film, but for me it was just very forgettable. Russell Crowe has never been that annoying. Sorry, but I just can't see what everyone is fussing about.
The Ninth Gate (1999)

directed by Roman Polanski / starring Johnny Depp, Frank Langella, Lena Olin
Weird.

That's all.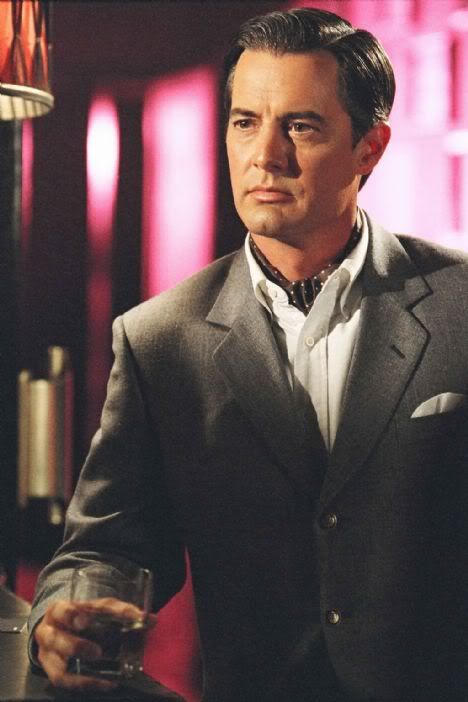 Touch of Pink (2004)

directed by Ian Iqbal Rashid / starring Jimi Mistry, Kyle MacLachlan, Suleka Mathew
A fun, easy-going little film about a gay man, who pretends to be straight to his mum and who has Gary Grant as his imaginary friend. Nothing breathtaking, obviously, but quite entertaining and sweet. Some very nice British accents. And the leading actor has pretty eyes.


Now. Some True Blood and packing. We'll be off to the heart of Europe very very soon!