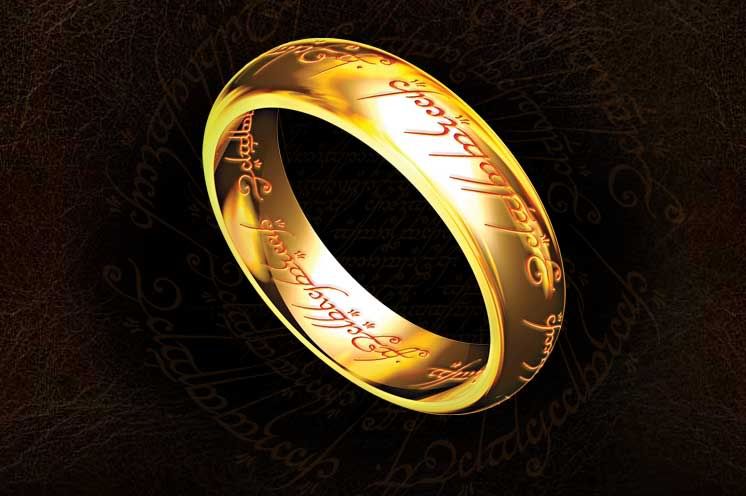 I guess everyone has or has had some never-ending projects - a pair of woollen socks waiting to be knitted, an autobiography to be written, an old record-player to be repaired... Or a three-part fantasy epic to be read. Yes, I'm talking about The Lord of the Rings trilogy. Even since I saw the first film I've been meaning to read the books, just so I wouldn't feel like a lesser person amongst all the hardcore fans, who could quote Tolkien anywhere, anytime, tell about their day in Elvish and recite the family tree of Aragorn. Twice I began to read the books, twice I made it half way through The Two Towers, twice I got bored at the Sam and Frodo part and twice I gave up and told myself, and everyone else, 'some day, some day I'll finnish the damn books'. Well, guess what? I just did! And it took me much less than a decade! Should I uncork a bottle of champagne to celebrate?
Last New Year, in the presence of multiple witnesses, I made a resolution to finally get the trilogy over and done with. I was determined this time, and decided to try it in English for a change. It wasn't always easy, nor very pretty, and I admit I skipped the introduction and all the songs and the appendices, and as often as it was a joy, it was a necessity, which I waded through one page at a time, but who cares, now it's done and I'm happy and I'm not doing it again anytime soon.
I can almost see all the devoded Tolkien fans glaring at me angrily as they're sharpening their axes, so let me correct myself a little. I'm not saying The Lord of the Rings is a crappy excuse for a book. No, oh no. I hugely respect Mr. Tolkien for the enormous job he's done in creating a new world from scratch, a world full of amazing characters and stories to be told. It is not in any way an insult towards the books when I say I'll happily stick to the films in the future. I know the books are extremely well written. They're just not for me. For me, they're mostly just plain boring. I'm a child of my era - an era that appreciates straightforward storytelling, swift turns of events, and doesn't take the time to describe in fancy words what one had for dinner or what kind of landscape one is passing by or what happened during those three unevetful days of traveling.
All respect and glory for Tolkien and Middle-Earth, but I'll leave my copies of the novels to gather dust on the shelf for now, and to wait for the day when I might get more out of them, and instead look forward to The Lord of the Rings Extended Edition Marathon that I'm planning to execute during the Christmas break. Also, now I'll get to grap the first book of the huge pile of seven books that has been tempting me for the past days. Privet Drive, here I come! It's been too long!