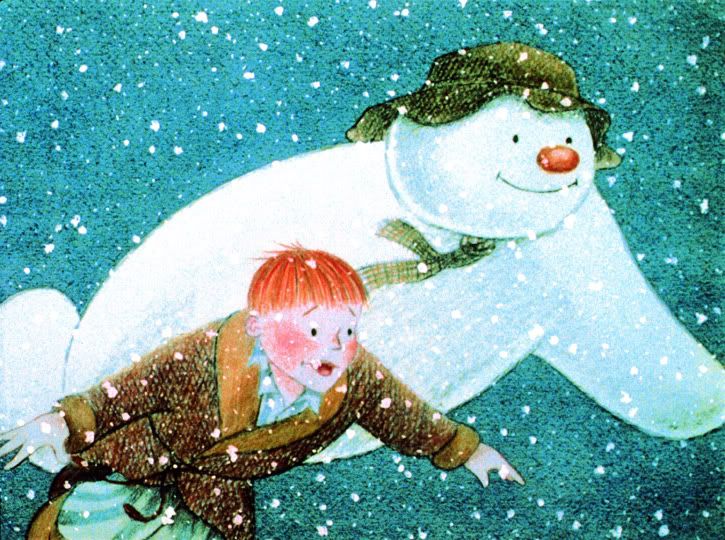 The Snowman is the oldest and holiest of all the Christmas traditions I've developed over the years. It has been a highlight of my Christmas Eve as long as I can remember - an probably even longer - and I seriously think my Christmas wouldn't be Christmas without it. I even watched it on DVD the Christmas I spent in England (before going to work my ass off... Also, I had fish and chips for a Christmas meal. Well, we did get a proper meal the next day, but it was funny to think that it is usually the day of the year when I eat the best meal).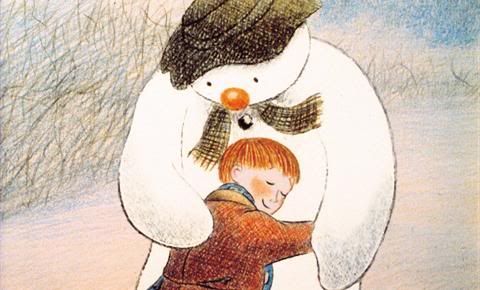 The Snowman is wonderful. It's sweet, funny, heart-warming, and finally, sad. When at the end of 'Joulupukin Kuuma Linja' the girl starts to play the intro of Walking in the Air with piano, that's when my Christmas really begins. That song just instantly triggers my Christmas spirit. I even like the version sung by the lady with that horrible accent. Aww, tomorrow I'll get to see it again, for the millionth time... It never gets old. The Snowman IS Christmas Eve.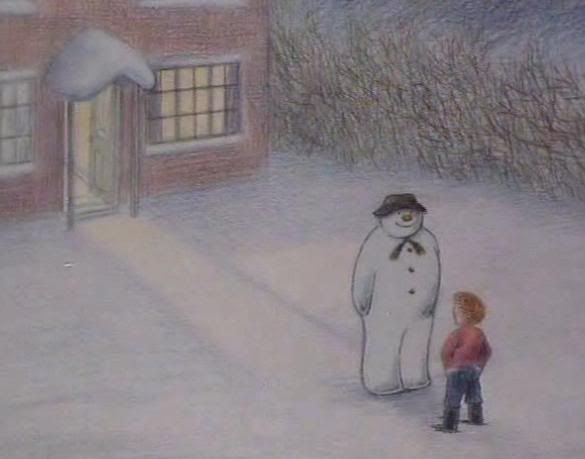 "I remember that winter because it had brought the heaviest snows I had ever seen. Snow had fallen steadily all night long and in the morning I woke in a room filled with light and silence, the world seemed to be held in a dream-like stillness. It was a magical day... and it was on that day I made the snowman."