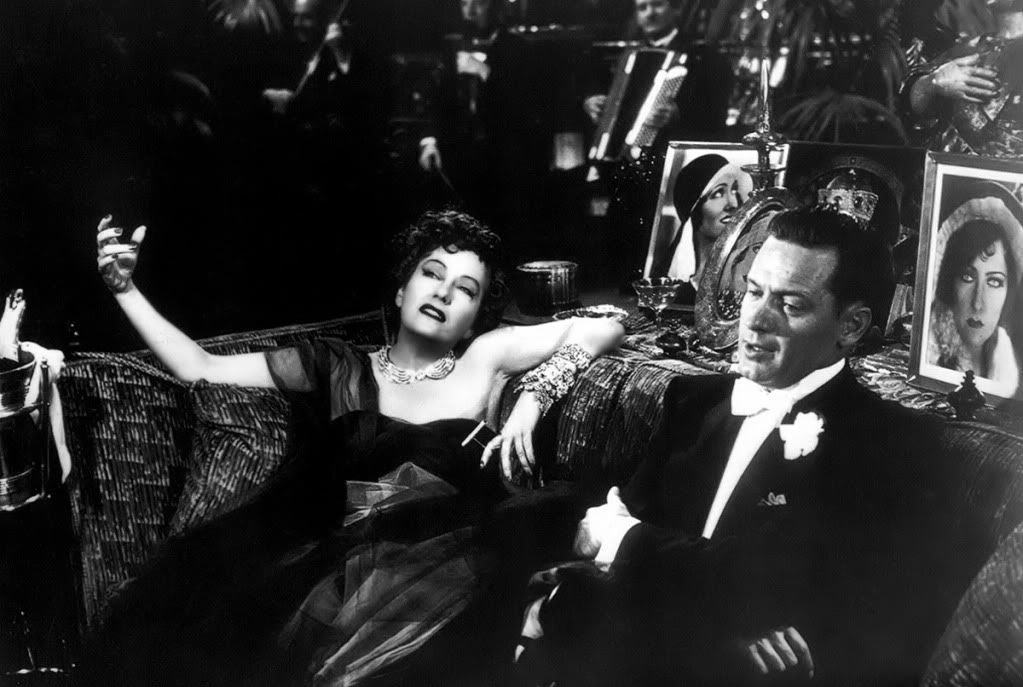 directed by Billy Wilder / starring William Holden, Gloria Swanson, Erich von Stroheim, Nancy Olson
So, as January is already half way through, I though I'd get started with my New Year Resolution! Luckily, as merciful as I can be, I'd picked a fairly easy film to begin with. I've liked all Billy Wilder films I've seen so far (which was only three, though, now four), so I knew I wouldn't probably have too much trouble with the January classic.
The story developes around Joe Gillis, a struggling screenwriter, who by chance ends up in the old, decaying mansion of once-famous, forgotten silent-film star Norma Desmond. Joe agrees to write her a script and soon finds himself moving in with her and her loyal butler Max. He soon sees that Norma lives in denial, in a bubble, in a world of her own, where she's living off the memories from her heyday, waiting for her grand return to the pictures.

The script is very well written. Even though we know how the movie ends - because they show it to us in the very first scene (I kind of love when they do that) - there is still suspense, and it's interesting to follow how Joe ends up where we know he will. And there are many memorable lines, like "I am big. It's the pictures that got small" and "You don't yell at a sleepwalker. He may fall and break his neck" and of course "All right, Mr. DeMille, I'm ready for my close-up".


Sunset Boulevard is a daring and blunt describtion about what stardom, and loosing stardom, can do to the feeble human mind. The acting is great. Gloria Swanson as Norma is in the centre of every scene she is in, as she should be; the character is so theatrical and melodramatic yet delusional that it almost hurt to watch her sometimes. I also liked the subplot with the younger woman, whatever her name was. Perhaps because it was nice to see a female character who was actually sane.

The film sort of kept me in its grip. I wasn't bored, per ce, but I can't say I prayed it not to end, either. An excellent film, yes, but I don't think it'll be one of those I return to time and time again. Maybe in a few years time I'll already see it differently.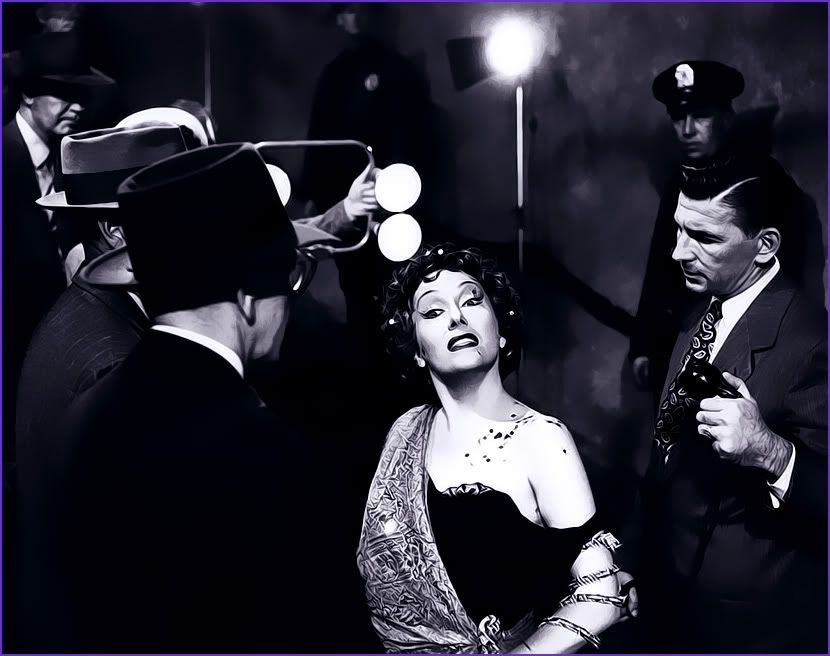 "No one ever leaves a star. That's what makes one a star."