This interests me for two reasons:
1) I'm currently reading the novel fror my English Classics course, and even though classics always give me some allergic reactions, wading it through isn't nearly as painful as I expected. (And not nearly as agonized as the project next in line, Portrait of the Artist as a Young Man by James Joyce, will surely be.) Even though I'm not even half way through yet, I know the story is good and the characters interesting. And it'll be nice to see a good costume drama again.
2) It has Jamie Bell in it. With a beard! I guess Billy Elliot has really grown up. He plays John Rivers, and I don't know how big part he has in the story, because so far his been hardly mentioned, but I'm hoping for loads of screentime.
As for Mia Wasikowska, I'm still undetermined whether I like her or not. We'll see. And Judi Dench is always a big plus.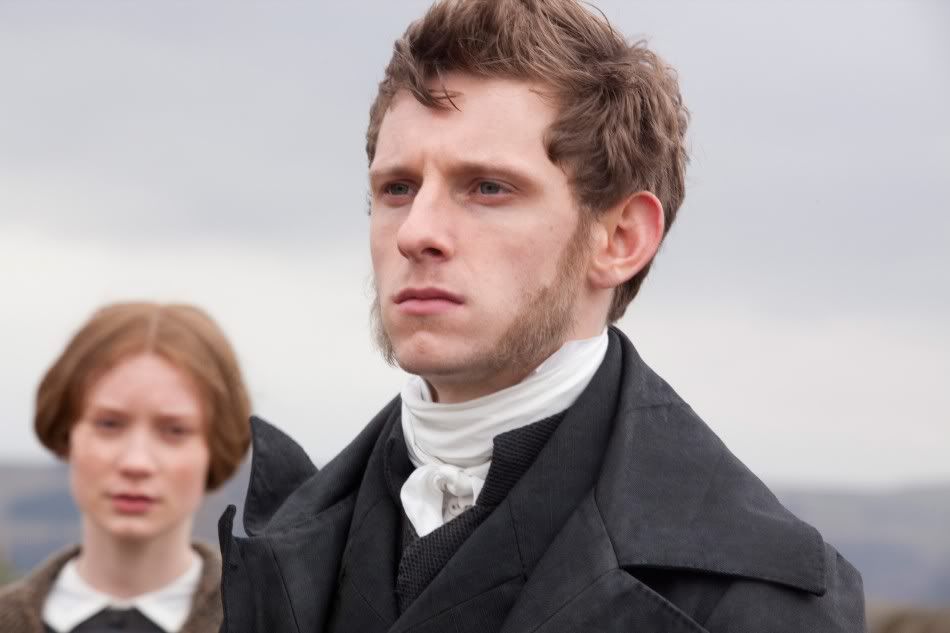 Now, let's see if I can get one or two chapters over and done with before 127 Hours tonight...