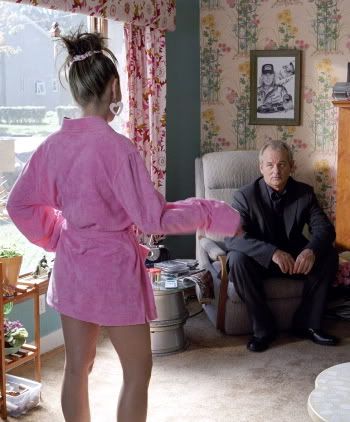 Broken Flowers (2005)

When I picture the face of Bill Murray in my head, it always has the same expression on it: absent, solemn, almost bored. This is the expression he sports for the whole running time of Broken Flowers, which is kind of a road movie, except that the road doesn't really lead anywhere, does it? I did kind of enjoy the film while watching, but it left me feeling empty and not in the good way. I felt they had tricked me into spending two precious hours of my life into following this story, but in the end they left me with nothing. Damn you, people.


Black Death
(2010)
Sean Bean, who looks just like Boromir because of that hair and that medieval look, is one of the few good things about this little movie. It had the ingridients to be so much better (who isn't at least slightly intrigued by the darkness of the Middle Ages and the horrifying plague?), but ended up being a poor attempt of a medieval thiller, and despite a few nice and shocking moments it left me quite cold. I want more cheery movies about the Middle Ages, because it can't have been pure suffering and hopeless moping all the way.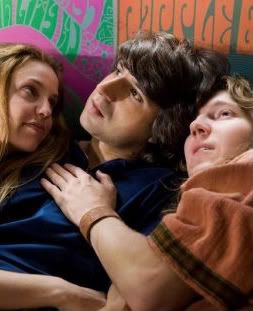 Taking Woodstock
(2009)
On the other hand, do you know what was cheery all the way? The summer of '69! I think I would've fitted quite well in the Hippie era. Peace and love, my sisters, my brothers! This movie was very nice to watch, indeed. Not much happened, really, but it was a very cool and chill-out watching experience. It also featured the awesome performance by Imelda Staunton (had to stop the film in the middle and consult IMDb, because the resemblance to the horrible Umbrigde cow was so minimal) and Jonathan Groff of Glee, sporting
a very distracting hairdo
.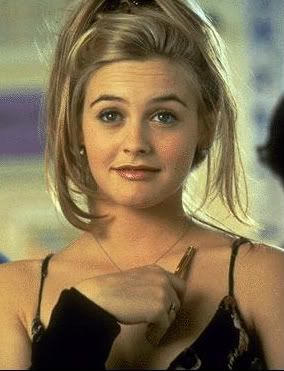 Clueless
(1995)
Oh, to be be a teenage girl! I'm actually happy I only saw this movie now, instead of at fourteen... I might have gotten some ideas. Alright, well, the main character played by Alicia Silverstone is not that bad, really. You'd expect her to be a true bitch (because in movies, there are only two kinds of high school girls when is comes to main characters: bitches and geeks who become bitches), but she's actually quite meek. Only a bit, well, clueless. Anyway, I still think that ending was a bit shady. Blood relation or no blood relation, brother is still a brother...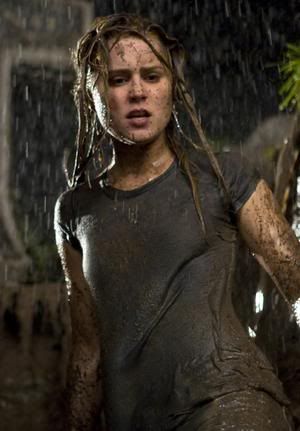 Drag Me to Hell (2009)

Talk about traumatic experiences! This movie was absolutely horrible. I saw this with my flatmate, and we were squealing like babies the whole time and afterwards we had to watch some Kumman Kaa before going to bed swearing we'd really just rent a lousy romcom next time. We all know children can be creepy, but who knew old little ladies can scare the crap out of you if they try! Oh dear, I'm getting jumpy and beginning to glance over my shoulder just thinking about it. If you rate scary movies by their level of frightfulness, this was one of the best ever. Don't you ever make me see it again.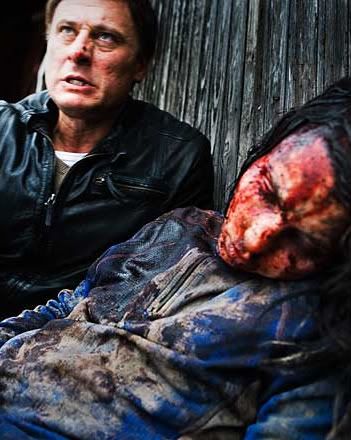 Flickan Som Lekte Med Elden (2009)

The second instalmet of the Swedish Millenium trilogy brings us more mystery, more shady flashes from the past, more graphical sex and violence (that surely will be toned down in the American remake, right, Mr Fincher?), more of that huggybear-like, distinctively Scandinavian charisma of Michael Nyqvist and more of the awesomeness also known as Noomi Rapace. I didn't like this second film quite as much as the first one, but it was still very good, and I'm looking forward to seeing the third and final part of the series.
Karate Kid
(2010)
As I said some posts ago, the best bits about this movie were Jackie Chan's "Rock 'n' roll" and the 'Alright Wall of China'. But hey, that Jaden Smith dude! He's got in going on. Already at the age of ten:
here's his interview
in the Ellen show. Haha, gotta love the attitude, yo. Somewhere in a big ass house in Miami (or where ever he lives) there is one very proud father.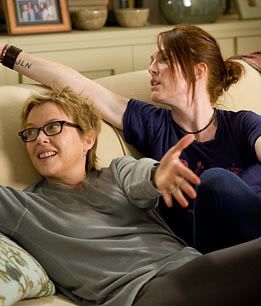 The Kids Are All Right (2010)

I really should've written a proper post about this movie, but I didn't have time right after seeing it, and I don't know how to write about a movie I've seen more than a day or two ago. But anyway, it was a very good movie, realistic in a very nice and touching way. When the characters feel real, their pain also does. The two leading ladies did such a good job and Mark Ruffalo, whom I always like, was great as a man who messes everything up. Nice to have a film about women that everyone takes seriously.