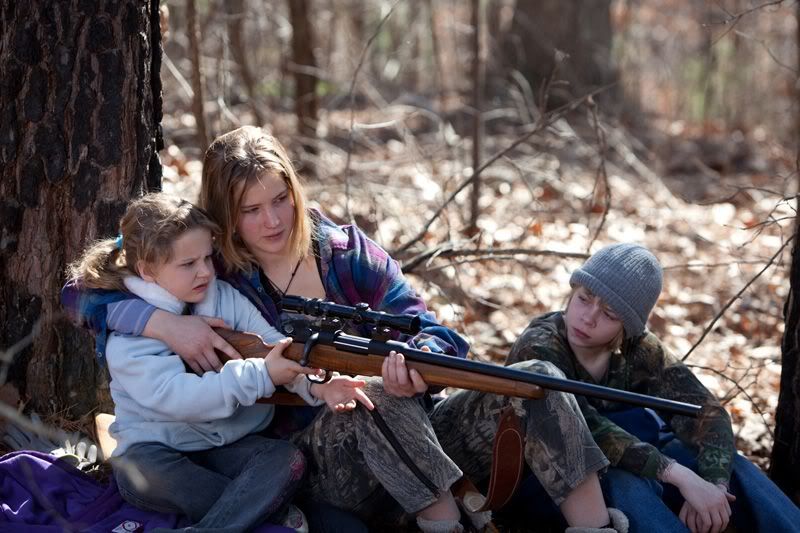 directed by Debra Granik / starring Jennifer Lawrence, John Hawkes, Garret Dillahunt
So, I'm depressed now. Damn these movies that are so sad and gloomy and bleak that you lose a handful of your will to live. Winter's Bone was almost as depressing as Precious. (But not quite. That film is the most depressing piece of fiction ever. Just mentioning the title gets my spirits down. I never want to see it again. Please don't make me.) Everything is so dark and cold all time, no one smiles and nothing nice happens. Just more and more bad things, one after another. Give it a rest, and have party or something, okay?
Of course, the Dolly family doesn't have much to celebrate. The 17-year-old Ree is supporting for her two younger siblings and her mentally absent mother, and as if life wasn't hard enough as it is, they will lose their house unless their physically absent father turns up in court. Ree is determined to find him, but no one seems to be either willing or able to help her. And things just suck, a lot.
Jennifer Lawrence is the supporting force of the film just as Ree is of her family. Her distress is convincing, and she's tough, but there's warmth in her too. I think I can a Katniss in there somewhere! The Hunger Games fans shouldn't be worried, as she quite certainly will deliver. Also, John Hawkes does a powerful role as Ree's uncle Teardrop. I can almost forgive him for basically snitching Andrew Garfield's Oscar nomination. And he did that short-lived guest appearance in Lost, too, after all. So I'm quite pro-John Hawkes.
Winter's Bone is quite a good film. It's different from mainstream Hollywood, which is always a plus. Major, serious female roles is another plus. The plot is very simple and not much happens, so it's not the most suspenseful and thrilling film, and I can't say I enjoyed it, in the real sense of the word. I don't think I'll very soon feel like seeing it again.
But still, I'm glad to have seen it this once. Reminded me once again how miserable everything is, if nothing else... Sigh. It's quite shocking that people really still live like that in America, in the hopeless circle of unemployment, poverty and drugs. The film is set is Missouri, which is next to Kansas, where I'll be moving in in August. And these films I've recently seen don't give too a flattering image about the area: on the other side of Kansas there is Colorado (see: Bowling for Columbine) and on the other, Missouri. Anyone know any depresing films set in Nebraska or Oklaholma? I don't want to get my hopes up about the other neighbouring states...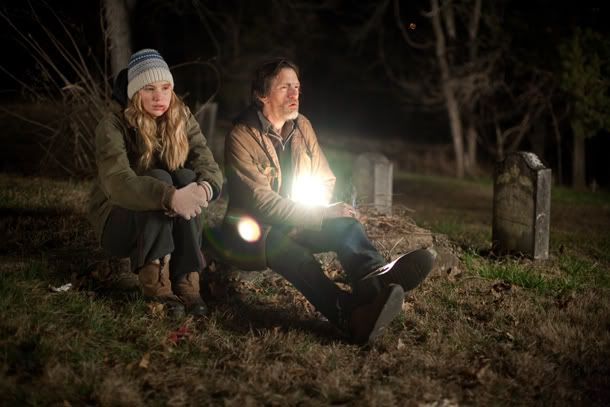 "Never ask for what oughta be offered."