(...And I'm not talking about hangover. Damn, mistä näitä bileitä oikein tulee...?)
It's back! Glee's baaaaaaaack! Hurray! I missed these guys so much and am more than happy that we're back in business. I think season two will be A W E S O M E. (Can't wait for next week and the
Britney Spears episode
!) In addition to the old favourite characters - like Sue (who's just ruder and more obnoxious than ever and I love it) and Kurt ("So is that a men's sweater...?" "Fashion has no gender." Aw, Kurt, my man...) - there are a bunch of new characters, and I feel unprecedentedly good about them!
First, there's the new football coach, Miss Beiste. There will be some great moments between her and Sue, I'm sure... Sunshine is an exchange student, a little girl with a huge voice. I liked her a lot and hopefully we'll still see a lot of her. Last but not least, there's a new guy, Sam, played by this dude called Chord Overstreet. He's somehow incredibly sweet and adorable and I'm not very secretly hoping he'll be Kurt's new love interest this season. I could totally see that happening and I'm already melting just thinking about it. We'll see, I know I'm not the only one with these thoughts... Also, there was this very funny and random and weird moment regarding Chord's mouth.
"Dude, your mouth is huge. How many tennis balls can you fit in there?"
"I don't know, I've never had any balls in my mouth. Have you?"
...Hahahahaha. No but really, it IS huge, it was the first thing a noticed about him. Damn, just look at those lips!
(One more thing. Someone mentioned this, and now I can't get rid of the thought. Wouldn't he just be the most awesome Peeta? Now, Chordie my lad, stop growing up so that they can cast you to the Hunger Games movie. I don't know about the rest of you, but I have found my Peeta!)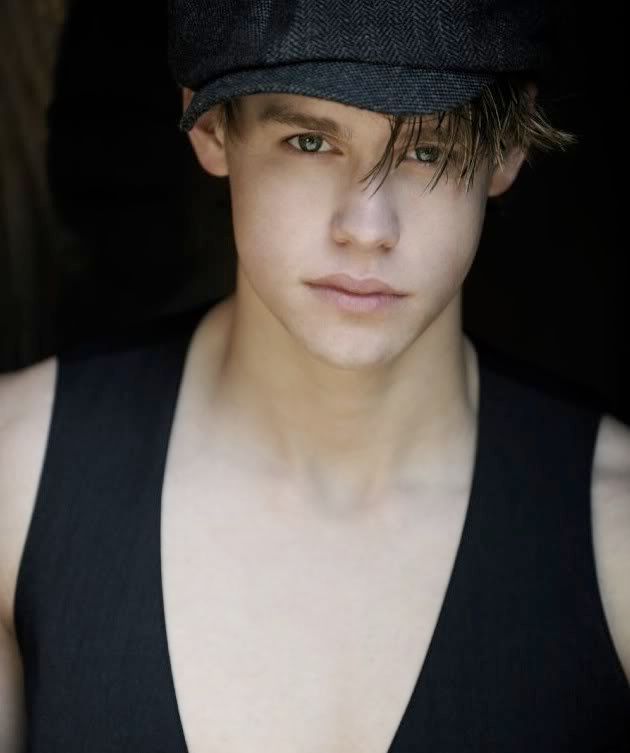 PS. If you yet haven't checked out the new
Deathly Hallows
trailer,
do it now
! Novermber can't be here too soon. Hello, goosebumps...