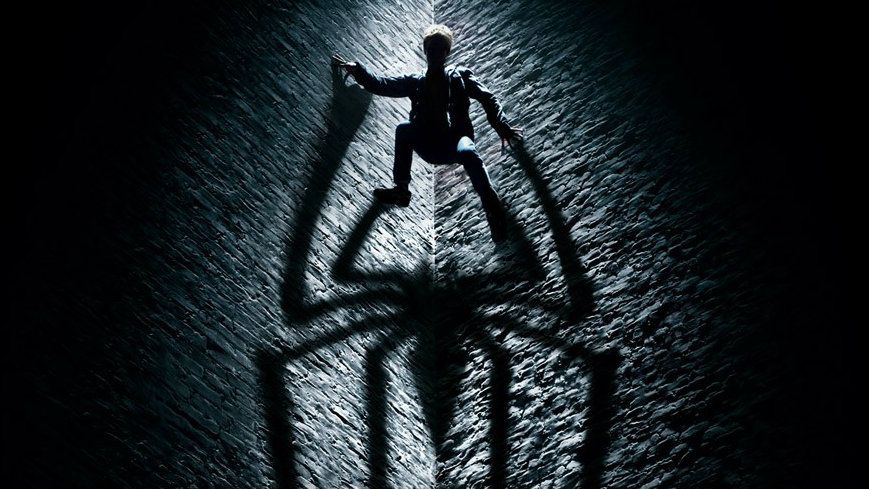 In 2012 I saw 177 movies in total. 74 of these were rewatches (of which about half were either The Hunger Games, or The Avengers, let me tell you...), which makes it 103 previously unseen movies. I saw 18 films in cinemas.
In comparison, in
2011
, the figures were: 163 films in total; 52 rewatches; 111 new films; 23 films in cinema.
I saw the most movies (27) in January, and the least (4!!! Seriously!) in June. The high number of rewatches probably has to do with being in China, where I mostly watched my dear old DVDs brought from home. Also, the drop in cinema visits can be blamed on the same wonderful country, because having been (and still being) so broke after coming back home, I've hardly had the money to pay for expensive movie tickets.
Still, I watched fourteen more movies in 2012 than 2011, so let's call this a victory.
Complete list below.
* a rewatch
in cinema
JANUARY
Scarface
Harry Potter and the Deathly Hallows Part 2 *
In Bruges *
Manhattan
50/50
Source Code
The Girl with the Dragon Tattoo
West Side Story
Horrible Bosses
Red Riding Hood
Made in Dagenham
Super 8
Insidious
Crazy, Stupid, Love.
I Am Number Four
Bobby *
Captain America: The First Avenger *
The Social Network *
The Dark Knight *
Annie Hall
Spider-Man *
Let Me In
Midnight in Paris
Sisko tahtoisin jäädä
Kielletty hedelmä
Hyvä poika
Hulluna Saraan
~ total 27 (7 rewatches, 3 in cinema)
FEBRUARY
What's Your Number?
The Hunchback of Notre Dame *
Mulan *
Pocahontas *
Fright Night
Sophie's Choice
The Tree of Life
The Help
Drive
Härmä
The Three Musketeers
The Rules of Attraction
Blue Valentine
Kissing Jessica Stein
The Breakfast Club *
Ferris Bueller's Day Off *
Hugo
The Pianist *
Paragraph 175
X-Men: First Class
Au revoir, les enfants
The Incredibly True Adventure of Two Girls in Love
The Celluloid Closet
Mr. Smith Goes to Washington
Bent
~ total 25 (6 rewatches, 2 in cinema)
MARCH
The Lion King *
The Iron Lady
Dear Zachary
Contagion
The Devil's Double
In Time
The Beginners
Apollo 18
Frost/Nixon
Tarzan
Inception *
Dr. Fischer of Geneva
Jesus Camp
Blessed is the Match
Election
The Hunger Games
The Lord of the Rings: The Fellowship of the Ring
*
The Lord of the Rings: The Two Towers *
The Hunger Games *
~ total 19 (5 rewatches, 3 in cinema)
APRIL
Twilight: New Moon
*
The Lord of the Rings: The Return of the King *
Pokémon: The First Movie - Mewtwo Strikes Back *
Pokémon: The Movie 2000 *
Apocalypse Now
Titanic *
New Year's Eve
Life in a Day *
The Football Factory
Mulan *
The Notebook *
Limitless
The Guard
~ total 13 (8 rewatches, 1 in cinema)
MAY
The Avengers
Kung Fu Panda *
Hysteria
Kung Fu Panda 2
The Way We Were
Role Models *
Shanghai Knights
~ total 7 (2 rewatches, 1 in cinema)
JUNE
Lilja 4-ever
Tyttö sinä olet tähti
In Search of a Midnight Kiss *
Crouching Tiger, Hidden Dragon *
~ total 4 (2 rewatches, 0 in cinema)
JULY
Mamma Mia! *
The Hunchback of Notre Dame *
Mulan *
Music and Lyrics *
Harry Potter and the Philosopher's Stone *
Harry Potter and the Chamber of Secrets *
Harry Potter and the Prisoner of Azkaban *
Glee: the Concert Movie *
Bowling for Columbine *
Harry Potter and The Goblet of Fire *
Abduction
~ total 11 (10 rewatches, 1 in cinema)
AUGUST
Harry Potter and the Order of the Phoenix *
Harry Potter and the Half-Blood Prince*
Harry Potter and the Deathly Hallows Part 1*
Harry Potter and the Deathly Hallows Part 2 *
Shanghai Kiss
Toy Story *
Like Crazy
Glee: The Concert Movie *
Young Adult
The Flowers of War
~ total 10 (6 rewatches, 0 in cinema)
SEPTEMBER
The Dark Knight Rises
The Amazing Spiderman
We Need to Talk about Kevin
The Hunger Games *
Prometheus
The Avengers *
The Expendables 2
Before Sunrise *
Menolippu Mombasaan *
The Social Network *
Toy Story 2 *
Toy Story 3 *
Before Sunset *
(500) Days of Summer *
~ total 14 (9 rewatches, 4 in cinema)
OCTOBER
Puhdistus
The Greatest Movie Ever Sold
Rouva Presidentti
The Crazies
Magic Mike
Abraham Lincoln: Vampire Hunter
Paranormal Activity 4
Braveheart
21 Jump Street
Dark Shadows
~ total 10 (0 rewatches, 2 in cinema)
NOVEMBER
Cabin in the Woods
Detention
The Hunger Games *
Chinatown
Back to the Future
Taxi Driver
The Artist *
The Circus *
Crazy, Stupid, Love. *
Brave
The Avengers *
North by Northwest
Seeking a Friend for the End of the World
~ total 13 (5 rewatches, 0 in cinema)
DECEMBER
Metropolis
The Five-Year Engagement
Canned Dreams
From Here to Eternity
Bowling for Columbine *
It Happened One Night
Love Actually *
Moonrise Kingdom
The Vow
The Hobbit: An Unexpected Journey
Joulupukki ja noitarumpu *
Star Wars Episode I: The Phantom Menace *
The Nightmare Before Christmas *
The Lord of the Rings: The Fellowship of the Ring *
The Lord of the Rings: The Two Towers *
The Lord of the Rings: The Return of the King *
Vertigo
The Hunchback of Notre Dame *
Mulan *
Aladdin *
Babe *
The Kite Runner
The Avengers *
21 Jump Street *
~ total 24 (14 rewatches, 1 in cinema)
*
*
*
YEAR TOTAL: 177 (74 rewatches, 18 in cinema)