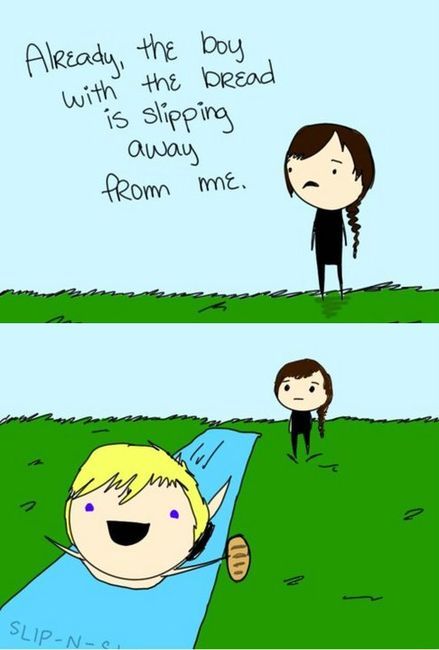 I giggled at the picture on the left for five minutes and then thought I'd share it, which means:
1) I should to go to sleep now.
2) I need to stop! I need to find something else to obsess over! It'll be forever before Catching Fire comes out, and you can only read the books so many times... You Tube and Tumblr are limited sources of entertainment and the IMDb boards are not a place to be, if you're not an idiot. The ways to channel my fixation are a bit scarce. I even thought about looking into some Hunger Games fanfiction, and that's when I realized I really need to take a break and find myself a new obsession. Enough is enough. This HG thing has been going on far too long. Maybe I'll read Mockingjay one more time and then I'm done for at least a year! (...But there are much worse obsessions to obsess over.........)
3) I still keep giggling at the picture. Boy with the bread. And there's a boy holding a bread. Hihihihihi. Slipping away. Eh heh heh... "Whee!" Hehehe.