It seems it was about a month ago when they last gave away a bunch of Hollywood's golden boys, but here we are again. The nominees for this years Academy Awards were just announced. I must say I haven't been building up any expectations, and I'm feeling a lot more indifferent about these awards than usually. Maybe because there hasn't been a Toy Story 3 or a Social Network for me this year, meaning nothing has gotten me too pumped up. And of course, I still have a LOT to see before February 26. Funny, you'd think that spending the fall in the country where all the biggest and best movies come from (and where a movie comes to theatres the same day it's released - not four months later, if at all) would give you an advantage in keeping up with your Oscar hopefuls, but apparently not. Maybe it was my inopportune location (Emporia, Kansas isn't exactly the Mecca of culture). Maybe I just saw the wrong movies (whooot, I was CERTAIN Glee the 3D Concert Movie would rob all the awards!). Anyway. Here are a few of my thoughts.
It's a good year for animated film. And when I say good I mean unpredictable! Since Pixar spent the year making Cars 2, there is no Pixar film nominated for best animated film, so someone else finally has a chance! Good for them.
The Bridesmaids! Well well well. I'm not a huge fan of the film, but it certainly is refreshing to see a female-centered comedy nominated for best original screenplay, and one of its stars in the supporting actress category.
I really can't say much, because there's so much yet to be seen before I can shout out opinions that are not completely baseless and biased. From the best picture category I've actually seen just one film, so it's not very surprising that I feel like naming The Artist as my favourite. Well, it was a wonderful film, and I think it might remain my favourite, even after I've seen some of the other candidates. Let's see.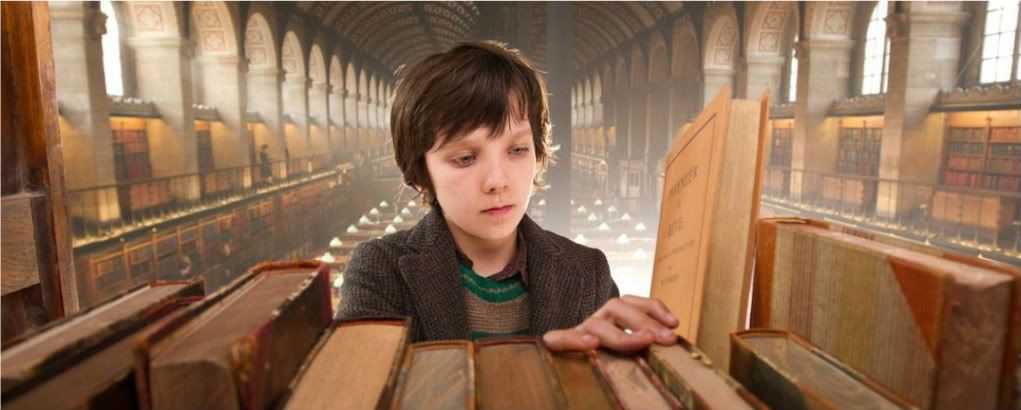 I am very eager to see The Help and Hugo; these are actually the two that I believe might have a shot at challenging The Artist in my book, and I will do my best to check them out before the Oscars.
I'm not sure why, but The Descendants seems really annoying to me. The trailer kind of makes me yawn. I'm not excited about Extremely Loud and Incredibly Close, either, it just gives me a too strong The Blind Side kind of vibe, you know, one of those oh-so-sentimental and inspirational and disgustingly American stories. Might skip it. I've never been one for Woody Allen, and Tree of Life just seems boring as hell. I'm not sure about what The War Horse might have to offer for me... And Moneyball. Well, it's about baseball. Baseball is officially the most numbing sports in the world. I might still give the film a chance. Maybe it's not all about baseball. And if it is, maybe they've edited out all the parts where the players try and try and try and try hit the ball but never do.
When it comes to the acting categories, I, again, don't dare say much. Bérénice Bejo was absolutely lovely in The Artist, so her nomination made me happy. Sure, she wasn't exactly in a supporting role, but never mind, she's better off in a category without Meryl Streep, haha. Speaking of whom, I really want her to win that third Oscar, it's been a damn long time coming. Even though Michelle Williams as Marilyn really won me over, too... Rooney Mara's nomination was a nice surprise, but I guess she doesn't stand a chance, and that's ok.
I've been kind of inattentive, so I don't know if someone got snubbed. I did notice the lack of J. Edgar. Shame, it was an alright film. And yeah yeah, I have good memories about it since I saw it in Washington, a few blocks from the FBI building. Ah! Good times. Anyways. Enough with the bragging, haha...
In summary... Hugo got most nominations (11), with The Artist right behind it (10). I guess I'm happy! My favourite and my potential other favourite! And lo and behold, it is indeed a "kids' film" leading the game! Hurray! Take that, stupid adults!