There's no doubt about my most anticipated movie of the year. The Hunger Games movie will be so epic! I was a bit scared at first, about how easily it could be screwed up, but after the (mostly) solid casting choices, first promo pictures and the trailer, I'm quite positive that I will very much enjoy the film adaption. That world is so creepy and dark, yet cool, and they seem to have done a pretty good job transferring it on screen. March, come on, come on, come on!

Struck by Lightning is the love child (and the showcase) of my favourite Glee star, Chris Colfer. The story is written by Colfer himself, and he also plays the main character. After enjoying his performances on Glee, I'm so excited to see how he portrays a character other than the fabulous Kurt Hummel. And even more than that, I want to see him kick ass as a screenwriter, because that's where I think his glorious future might lie.

Superheros! Who wouldn't love superheros! For those of us who do, 2012 is a very good year. The Avengers is definitely the most exciting upcoming action epic. I'm thrilled enough to see my unexpected new favourite Captain America return and explore the modern world, but in addition, he will unite with other awesome old friends like Robert Downey Jr.! Also known as Iron Man, but for me, he's just good old RDJ playing RDJ. Brilliant. I hope they'll really feast on this delicious opportunity and actually let the characters properly interact with each other, among the undoubtedly impressive explosions and action sequences.

Brave will introduce Pixar's first ever female protagonist! As sad as it is how long it took for that to happen, my expectations towards the next adventure by the best modern animation studio are huge, to say the least. That red, curly mess of hair is awesome enough. At least visually this film will blow everyone's minds, let's hope the plot delivers, too.

Let's be honest. Andrew Garfield is pretty much the only reason I'm looking forward to The Amazing Spiderman. But well, there are worse reasons, I guess. Because have you seen Andrew Garfield in action? That kid is brilliant.

I guess I can't claim to be the biggest fan of Chris Nolan's Batman movies, since I've only seen half of
Batman Begins
, and for me
The Dark Knight
was all about Heath Ledger, not so much about that stupid Batman dude. Still, I will definitely go see
The Dark Knight Rises
, even though it has a really lame title, because Nolan is awesome, and I know the movie will be great.

What do Abraham Lincoln and vampire hunting have in common? I don't know. That's why I'm so eager to see the
Wanted
director's upcoming
Abraham Lincoln: Vampire Hunter
. Because I don't have any idea what to expect. It sounds both odd and fascinating. And American history, oooh, droooool. Good old Civil War.

The Hobbit: The Unexpected Journey
. More Middle-Earth. 'Nuff said.
*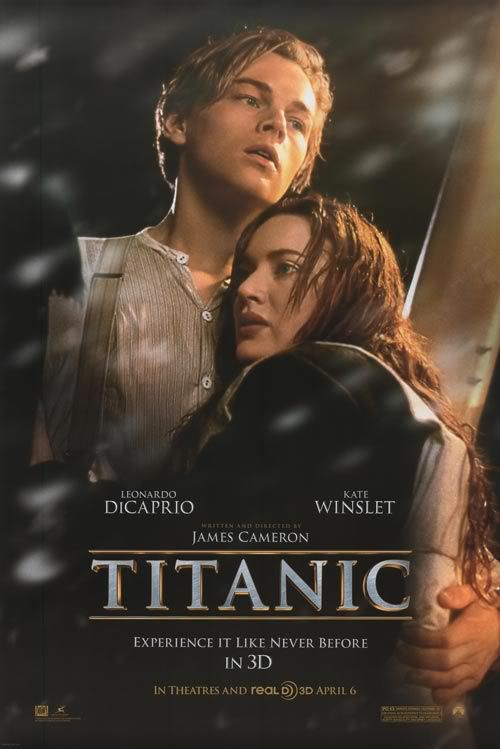 3D rereleases seem to be the new trend. The most anticipated of such films is of course Titanic, oooh, can't wait, it will be amazing! Not because of the 3D, necessarily, but seeing it on big screen will be brilliant. Poor baby was too young when it first came out.

Also, I'll probably have to check out Phantom Menace. If it ever comes to Finland, I mean. The Obi-Wan/Qui-Gon/Darth Maul lightsaber battle should look pretty good with that extra dimension!


Beauty and the Beast
returns to theatres already on January, and far as I know, in Finland, too. Naturally I will need to see my beloved Disney favourite, as a bigger and better and more expensive version.
Finding Nemo
is coming back as well, but don't know if I'm ready to pay for it, or if I'll even have a chance to.
Finally, some other more or less interesting films coming out this year. I need to check out
Iron Lady
, to see how Meryl Streep earned her third Oscar. (Yes. Please?) Might wait for the DVD, though.
Albert Nobbs
seems pretty interesting. And
Woman in Black
, oooh, Daniel "Post-Potter" Radcliffe, this should be good. I hope, for the poor boy's sake. Tim Burton's
Dark Shadows
is a must-see; oh, have I missed Burton+Depp+Bonham Carter.
The two Snow White adaptions,
Mirror Mirror
and
Snow White and the Huntsman
need to be seen, because I dig classic fairytale modernizations, even though neither of them look too promising. Still, I will see both of them, because of Armie Hammer and despite Kristen Stewart. Speaking of K-Stew,
Breaking Dawn Part 2
. Sigh. One more, and then it's over!
*
Alrighty, 2012. You look good. And epic. So bring it on!