A movie so thoroughly bad, horrible, lousy, that you regret you ever spent those precious hours of your life watching it? That's this week's
MovieMonday challenge
.
First I thought about
Jennifer's Body
, which I truly, truly, loathed. But then again, I was kind of glad I watched it, because in some twisted way I enjoyed loathing something that much for a change, and really bashing it afterwards. Haha. So, that option was ruled out. But the final choice wasn't a difficult one at all.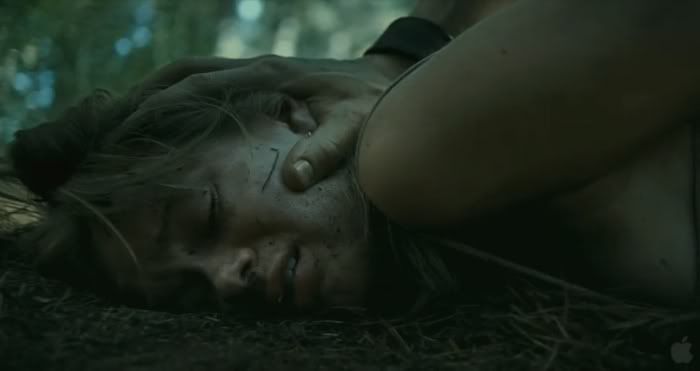 I haven't seen the original Last House on the Left, but if it's anything like the 2009 remake, I don't even want to. It could have been a basic, solid thriller/horror film, but all I remember about it is the rape scene, which seemed to go on and on and on for a half and hour. Okay, sometimes a rape is necessary for the story, and it can be shoot quite graphically and boldly but still with some good taste, like in the Swedish Millenium trilogy. In The Last on the Left the scene is draged out and gloated with, which makes it so horribly repulsive, disgusting and just plain sick. It's not horror, it's porn. And not the normal, sane kind.

We watched it at a friend's summer cottage last year, according to our long-lasting tradition of watching fun and lousy horror flicks when it begins to get dark. I don't know if we'll continue the tradition this year, because LHotL wasn't fun for anyone. Yuck. Just, yuck. I wish we'd taken No, I Still Haven't Forgotten What You Did That Summer Twenty Years Ago Although You Might Have or something to that caliber. Those kind of movies are bad, yes, and maybe those hours are not the most wisely spent hours of your life either, yes, but atleast they don't freaking make you feel both mentally and physically sick. And they call the damn movie a horror classic...