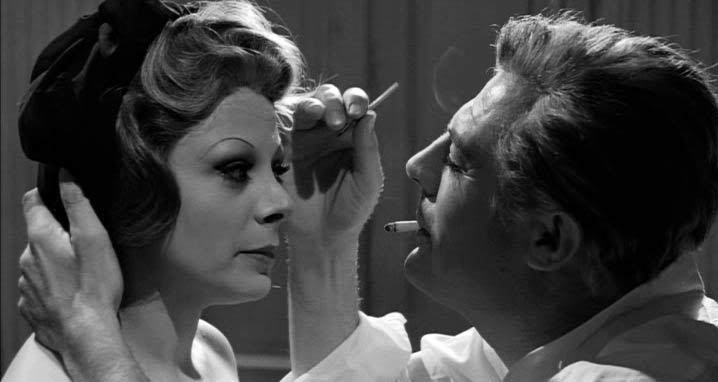 directed by Federico Fellini / starring Marcello Mastroianni, Anouk Aimée, Sandra Milo
Let's just be honest from the start. This will be a very lousy, short and futile post. I had an early lecture today and an exhausting exam right after and then I came home and thought I'd watch the classic of May, which I kind of knew to be a bad idea but I went for it anyway. Like half way through I took a nap. The game was lost long before the nap, but that sealed it. I was in no mood for artistic Italian movies, and I doubt there would've been a more suitable moment later this month. Or this year. Or this decade?
I didn't hate it, alright. It was much lighter and much less high-brow than I expected. I saw that it's very well made and at times I thought "this would be so cool if I wasn't so damn bored". It's not a bad film, it's just not for me at not, especially not right now. When I wasn't falling asleep I felt restless and the rapid and loud Italian jabber made my head hurt so I had to turn the volume down.
So, May on this noble mission of 2011 was not my proudest moment. I'd call it a fail. A big fat fail. Which is why hereby promise that I'll watch 8½ again within the following twenty years and then maybe write an actual post with actual thoughts about the film in it. Wouldn't hold your breath, though.
P.S. Guido reminded me a lot of Colin Firth in A Single Man, with those glasses and all.
P.P.S. Guido's last name is Anselmi! How did I manage to miss this funny fact up till now? Maybe has something to do with the fact that I slept through most of the film, or something, hmm...?