They've cast Peeta! And they cast him well! And most importantly, they didn't cast Alex Pettyfer! I think I can breath freely for a moment now.
Oh and they cast Gale too.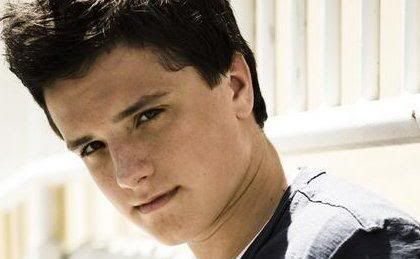 Josh Hutcherson aka Peeta
Out of all the characters of Hunger Games, I was definitely most concerned about the casting of Peeta. Sure, I had some serious fears that they might choose Effie from Skins to play Katniss, but Peeta was always my number one source of worry. But lo and behold, there is still some sense in the world! Josh Hutcherson it is! He's best known for his role in The Kids Are All Right (and so far, I guess that's the only role he's known for...) and I'm so relieved to say that I liked him in that movie! I guess he acted the role quite well, but more importantly, he has a likable personality! I can totally see myself falling for his Peeta, just like I fell for the Peeta of the book. Good news, good news. My evening was just saved. Hurray!
Liam Hemsworth aka Miley's old flame Gale




Oh and they cast Miley Cyrus's ex-boyfried as Gale. I'm sorry, but that's all I can associate Liam Hemsworth with. I mean, you google the guy and all you get is photos of him making out with little Miley. This makes me want to cruelly bash his acting skills in the same breath, but unfortunately I have no evidence to base this argument on. Anyone know if he can actually act at all? I'm a bit undetermined about this choice, but I'm just going to go with this, because Gale never mattered as much as Peeta. And I think they got Peeta quite right.
Next, I'll trouble myself with the casting of Haymitch... I won't announce my hopes out loud, because then they won't come true. Okay, they won't anyway. But anyway. These are exciting times we're living.


EDIT // Haha, so now I'm amusing myself with reading people's whining. They're talking about 'miscasts', but I don't honestly think you can talk about that before actually seeing the actor in action, or least in costume. Hell, I might have even given Alex Pettyfer a chance! (...Maybe not, but anyway.) Just, come ON, people. Chill.